Having a robust omnichannel strategy and looking at the retail experience as a holistic offering to deliver the ultimate seamless shopping experience to the consumer has now become paramount. This event will be equally beneficial to brands and retailers as we will take a deep dive into the topic of creating a seamless an frictionless customer journey, provide actionable tools allowing to automate data exchange between manufacturers and retailers and enable them to stay up to speed with the modern shoppers expectations, discuss which technology you can start using right away to elevate your consumers experience, and get inspired by some of the best regional and global best practices.
About the Host: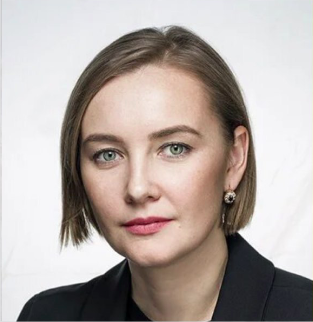 Mina Litvinova, Regional Director, 24ttl Agency
Mina is an accomplished marketer with over 10 years of regional experience with the likes of Leo Burnett, Mercedes-Benz and Mars. She is currently overlooking the MENA region operations of 24ttl Agency – a creative technology agency with a focus on retail and e-commerce.
FOLLOW THE LINK to learn more and meet the speakers.
24ttl Instagram – https://www.instagram.com/24ttl.agency/ 
24ttl Facebook – https://www.facebook.com/24TTL/
24ttl LinkedIn – https://www.linkedin.com/company/24ttl/
Connect to Mina on LinkedIn – https://www.linkedin.com/in/marina-litvinova-95877311/
Program Overview:
| Time | Description | Speaker |
| --- | --- | --- |
| 6:40 – 6:50 PM | Trends driving seamless retail | Mina Litvinova – 24ttl |
| 6:50 – 7:05 PM | Data-driven marketing decisions | Romy Sassine – Daimler Middle East & Levant |
| 7:05 – 7:20 PM | Using data to personalize shopping experience | Mahmoud Gao – Mr.Draper |
| 7:20 – 7:35 PM | Mastering ROPO (research online, purchase offline) and bridging the gap between brands and retailers via technology | Mina Litvinova – 24tll |
| 7:35 – 7:50 PM | Redefining the customer journey in the hotel industry | Gregor Amon – Hotel Data Cloud |
| 7:50 – 8:05 PM | Unlocking growth through penetrating a younger demographics | Sara Chemseddin – Jardin de Perfums |
| 8:05 – 8:20 PM | Staying relevant to millennials on social media | Johanna Moyano – Middle East Representative for INK Media Global |
Practical Takeaways:
– An overview of the global and regional trends shaping up the retail industry
– In-depth understanding of the consumer journey and what are their expectations from a seamless shopping experience
– Tools and technology to start using right away to start winning in Omni-Channel Retailing
– Insights and best practice case studies of online activations that are relevant to digital natives
– An example of using data to create communication that better meets customer expectations
– Global and regional best practice case studies
See You There!
AstroLabs is the region's premier coworking community and training academy. Our spaces in Dubai and Riyadh host more than a hundred tech companies and facilitate company licensing with 100% ownership for both local and international companies in the UAE and Saudi Arabia. Our training academy graduates number in the thousands across the region, covering topics ranging from digital marketing and software development to data science and business development.
Learn More About: